SELVA BHAIRAVI – Crystallization Code
Italy-Guatemala-USA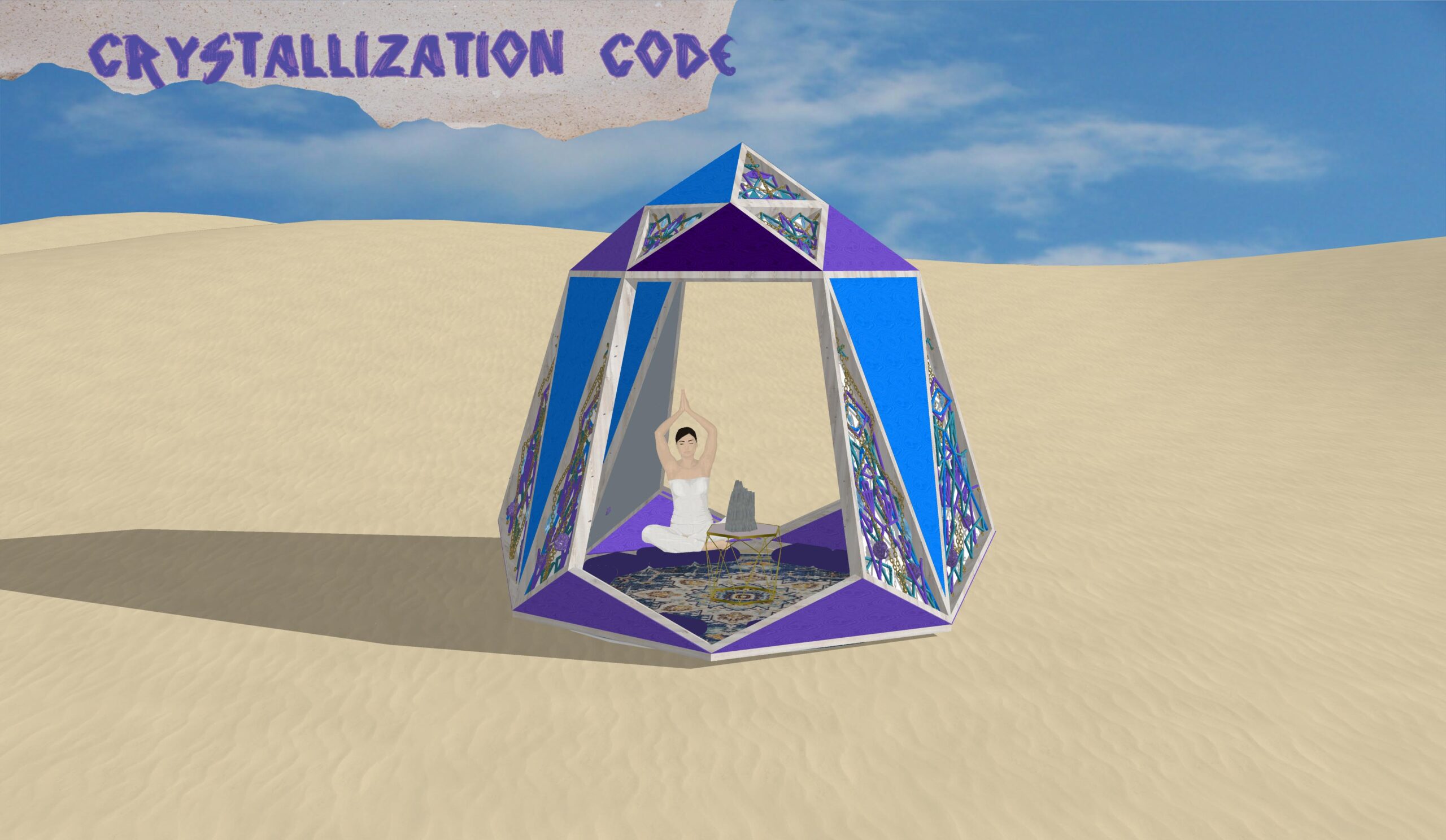 Selva Bhairavi is a visionary Italian weaver and ethical artist, whose captivating tapestries and immersive installations intertwine sacred geometry, nature's essence, and sustainable practices, rising consciousness through Art."
Selva

is an Italian visionary weaver and ethical fashion designer. 

In 2010 she landed in Guatemala and started to revive ancient weavings techniques, creating

environmental Fine Art & Art Installation.

She use different techniques of weaving, spinning natural fibers, use botanical dyes and local organic materials and elements donated or found.

In 2012 She founded

Conscious Convergence

, a sustainable ethical brand producing clothing using indigenous textiles, Holistic dyes , and empowering local Indigenous Mayan communities.

Between

2014-2019 she joined

Cosmic Convergence

production core team as Art Director, and create the

Social Outreach program

, transforming and donating festival structure to local community,

creating an

holistic

approach in festival production.
• CRYSTALLIZATION CODE
• 
August 27th September 03rd
@ MYSTIC CAMP HEALING DOME
 "

Join us

on this incredible journey to bring

Interactive & Immersive Art

Experiences to the public, support with your contribution!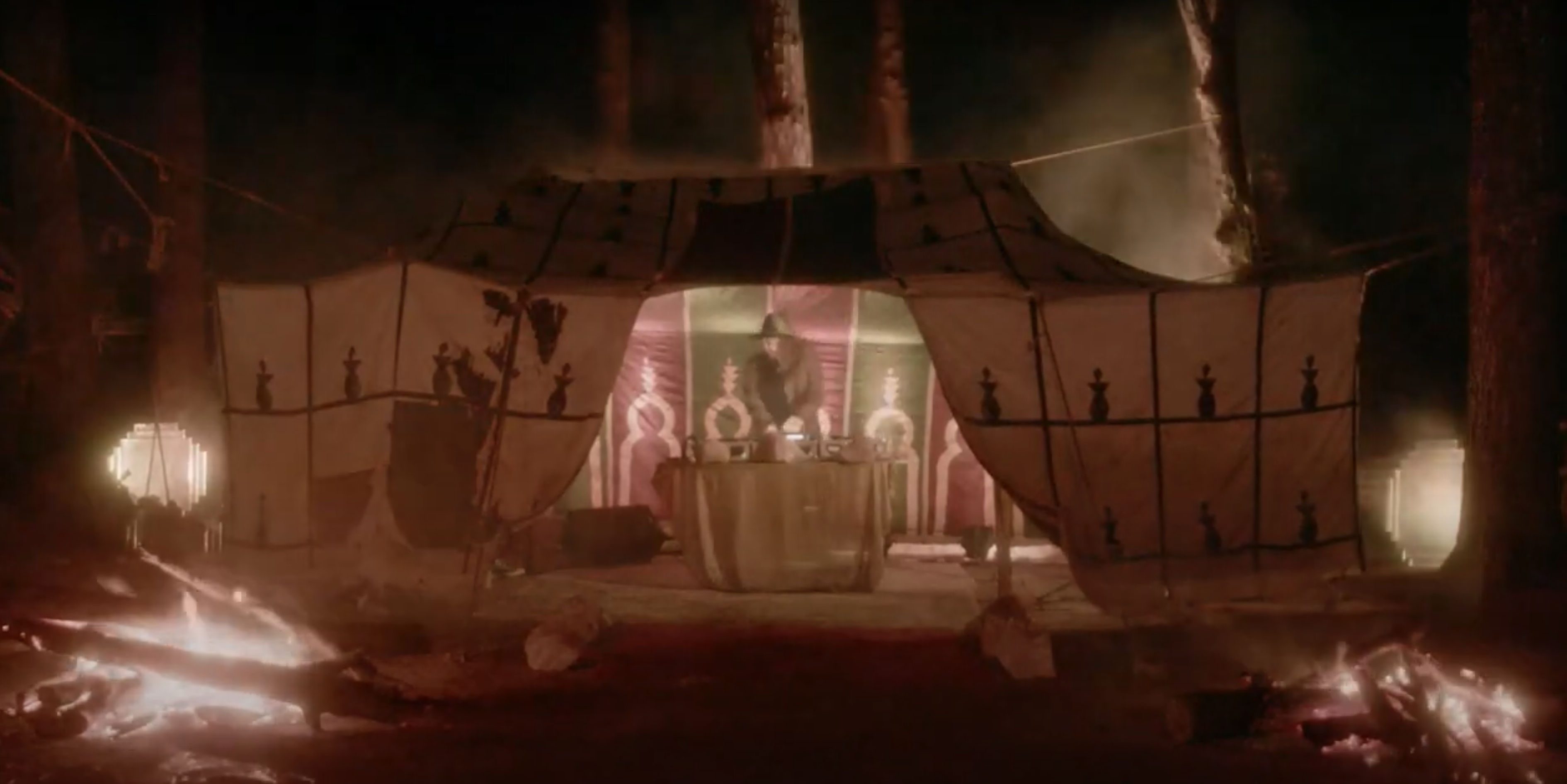 LUCCA SALVATORE
Dj / Producer / Film director
Our history with this artist started during the pandemic when Lucca and his team designed and curated a 3D museum and a dancefloor for Virtual Burning Man – Dusty Multiverse.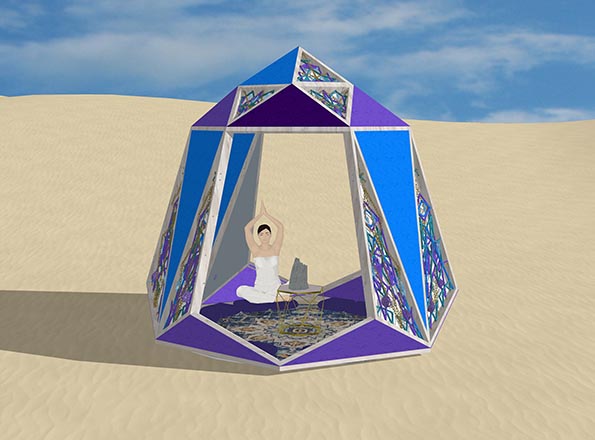 SELVA BHAIRAVI
CRYSTALLIZATION CODE
   Gateway Orgon Chamber
 its purpose being to allow festival attendees to meditate inside, reprogram, activate, and align themselves with the Higher Light-Code matrix enabling a quantum recrystallization of matter and consciousness on Earth.  
MYSTIC FLYER EXPERIENCE
Our Mutant Vehicule
MAF provides mobile and portable art platforms as an educational showcase for graphic artists, LED lighting artists, technology artists, music/sound artists, and more.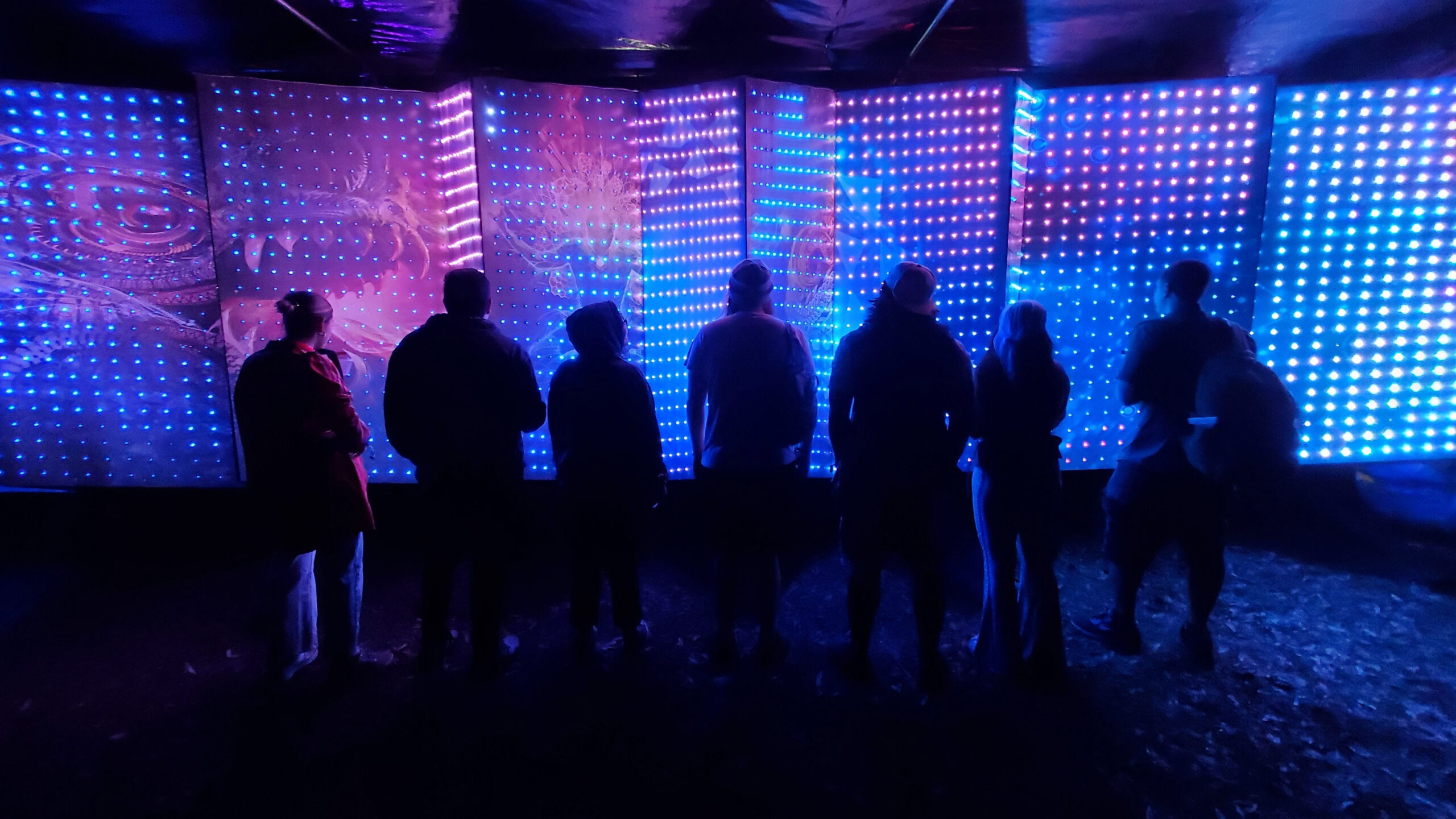 MAF GENERAL FUND
Support the general fund
Every year we from Mystic Arts Foundation invest in improvements so that every time your experience gets better!
See here our improvements and donate.