Hello Beautiful Mystics!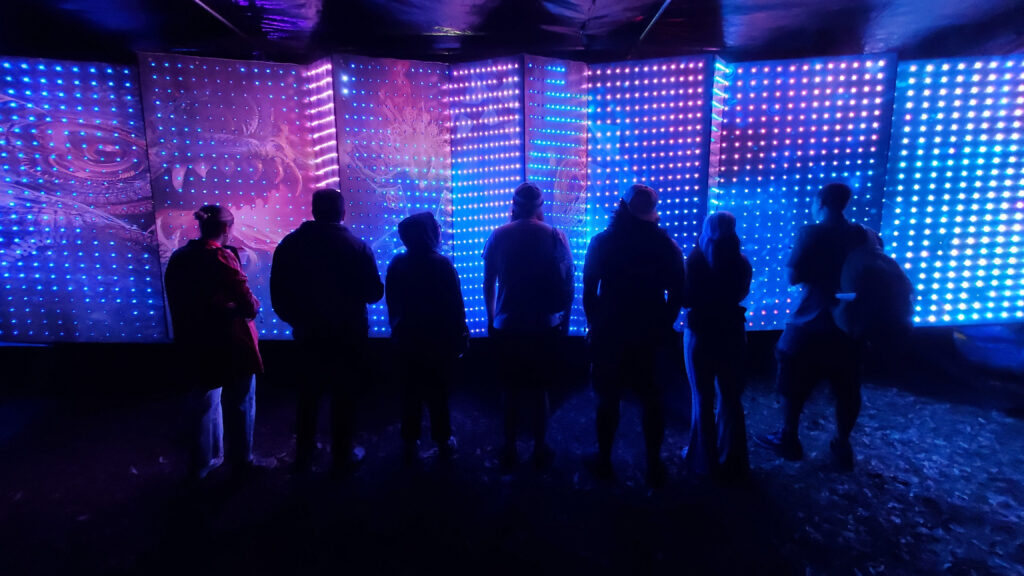 Giving Tuesday has become the day we all consider supporting the charity organizations we find to be in alignment with what we care about and share values similar to our own.  As members of the Mystic Community in the context of Burning Man or other 10 Principle Events, each of you has experienced the positive impact that art, education, and participation can and do have on those fortunate enough to engage.
Mystic Arts Foundation's mission expands what is possible in Camp Mystic and Burning Man, and also into the Grand Playa by supporting new and existing artists in creating interactive, transformational work, creating new opportunities to share personal growth education, and creating new spaces to invite participants into the experience.

After the initial two years of Covid limiting our ability to pursue this mission beyond the incredible virtual art and education created and shared online in 2020 and 2021, we worked diligently in 2022 to participate in four location-based events that I will briefly recap for you now.  In February we created Mystic Myami, the first Mystic-inspired theme camp executed for The Love Burn, a 5,000+ official Burning Man Regional Event in Miami.  The initial motivation for this milestone arrived when the stationary, interactive, and immersive art installation, Optical Illusion Prism Panels of the Mystic Flyer Experience & Time Travel Lounge was both invited and received an art grant.  Existing Mystics reconnected, new Mystics were initiated, and participating shed light on what is possible with the proper support.

This East Coast opportunity then led to exhibiting the art installation with an even larger, non-Burning Man music and art festival in Florida called Okeechobee attended by 30,000 people over 4 days and nights.  Being able to share the fun and wonder of the Optical Illusion LED panels and transformational Time Travel experience with hundreds of participants, while simultaneously discussing the 10 Principles and ideals of Burner Culture, was truly magical.  Another exciting aspect of our mission emerged when it became known that Black Rock City would once again return to the Black Rock Desert in the form of having the privilege to mentor one of our amazing Mystics, Glitter Kitty aka Caroline Ghosn. She conceived and executed her first large-scale, immersive Playa artwork, Disturb My Slumber. Being both witness and support for the birth of this project as it took its place as the first large burn from one of our own was an absolute honor.  Of course, once again building Camp Mystic was a beautiful blessing and the inspiration for Mystic Arts Foundationto always be our best despite some unprecedented challenges.

The final event we participated in this year occurred two weeks after the Burn in San Bernadino, CA.  Another non-Burning Man music and art festival called Nocturnal Wonderland brought 15,000 people together and a steady stream of Time Travelers over 2 fun-filled nights.  Without the support structure and additional funding provided through the fundraising efforts of Mystic Arts Foundation, participation in these three additional events beyond Burning Man would have been much more difficult. Our participation again in The Love Burn, Okeechobee, Burning Man, and Nocturnal Wonderland is planned for 2023 and we hope to support even more artists and educators along the way with your contribution.

Your financial gift now and in the future will help us continue to share existing projects and further development of them, support new artists and projects and move us forward in reaching our next big goal, developing ARTology Campus.  Envisioned as a combination of the best of artist co-ops, maker spaces, industrial and fine arts schools, event centers, and exhibition opportunities, ARTology Campus will be home to participants learning the how-tos of the tools and art skills necessary, as well as, a place where emboldened collaboration leads to building and creating art that inspires, motivates, and fulfills our need for connection, guided by the 10 Principles.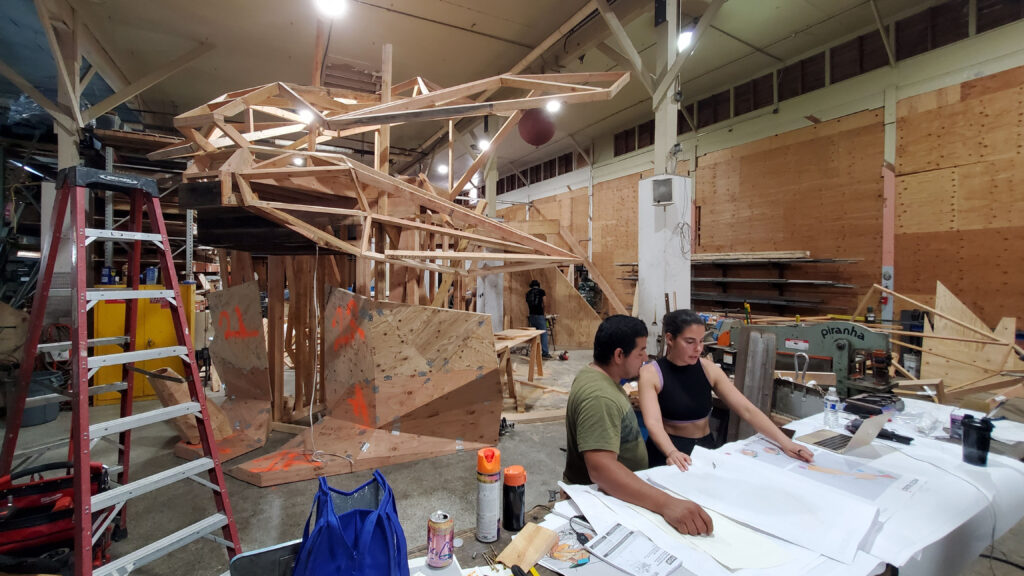 As a Mystic, I know that you understand what it means to create opportunities for transformation because you have both lived it and witnessed it as co-creators of our Mystic Culture. Today, I humbly ask you to consider the impact your financial gift can make and how your personal values might align with our mission. Your contribution may be tax deductible. Please consult your tax professional for your personal circumstances.
Donations can be sent directly to mysticartsfoundation@gmail.com
via Zelle or PayPal. You can also use the PayPal button found on our website or link below:

For contributions above $5,000, please send us an email to mysticartsfounation@gmail.com for further instructions.

In service.

love & stardust,

Cyberius Rex
aka
Timothy Johnson
President/CEO
Mystic Arts Foundation
A CA 501(c)(3)